Equipment details
PP Hollow Building Formwork Machine
PP hollow building formwork machine is used to make building formwork, raw materials for modified PP, calcium carbonate and other auxiliaries. PP building formwork is waterproof, pressure resistant, reusable many times, environmentally friendly and easy to assemble, making it a perfect alternative to traditional plywood.
PP building template Features:
① Reuse 60-80 times or more
② Waterproof
No oil, easy to install and disassemble
④ No expansion, no contraction, high strength
⑤ Temperature resistance :-30-70℃
⑥ Anti-slip
⑦ Shorten the construction period
⑧ Glass glue can repair surface scratches
⑨ Plastic plugs repair holes 12-24mm in diameter
⑩ Rinse it off with water

PP building formwork machine is composed of single screw extruder, extrusion die, setting machine, cooling bracket, tractor, cutting machine, manipulator receiving platform and so on.
The main production process is: the raw material is fed by the screw into the extruder screw barrel, and heated by the screw friction and heating ring. From granular to melt-like - raw materials are extruded into a hollow structure through the mold - through vacuum adsorption and water cooling - PP building templates are naturally cooled through cooling brackets - building templates are pulled by the tractor into the cutting machine for fixed length automatic cutting - finally, there is a robot automatically collected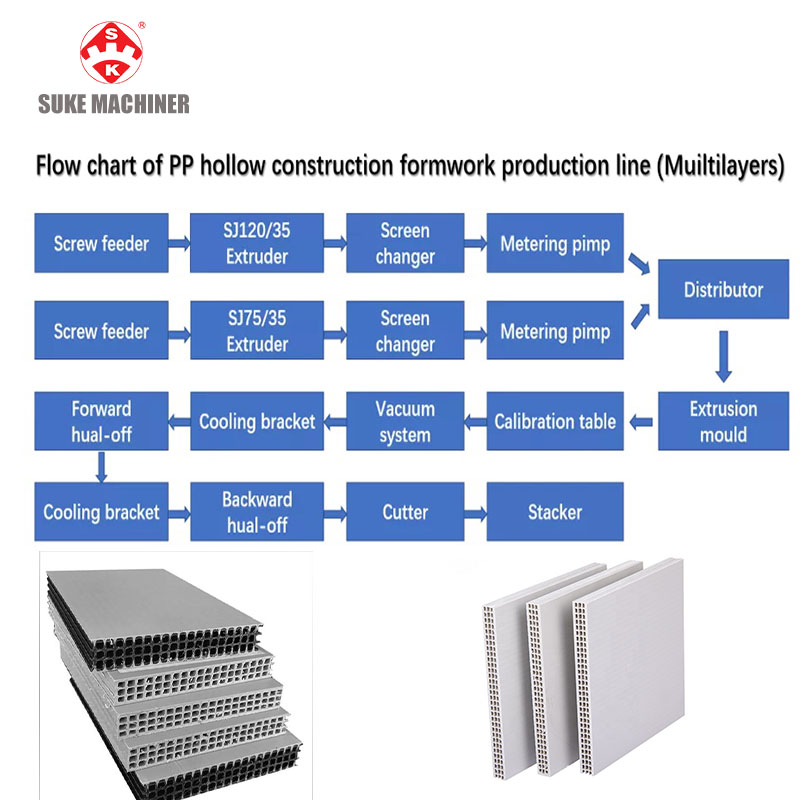 Equipment list

No.

Item

Qty.

Remark

1

SJ120/35 single screw extruder feeder

1




2

SJ90/35 feeder

1




3

SJ 120/35 single screw extruder

1

For inner layer

4

SJ 90/35 single screw extruder

1

For out layer

5

Screen exchanger

1

For SJ120 extruder

6

Screeen exchanger

1

For SJ95 extruder

7

Melt pump

1

For SJ120 extruder

8

Distributor

1




10

Extrusion mould

1




11

Calibration machine

1




11

First haul-off machine

1




12

Cooling stacker

1

6000mm

13

Second haul-off machine

1




14

Cutting machine

1




15

Manipulator

1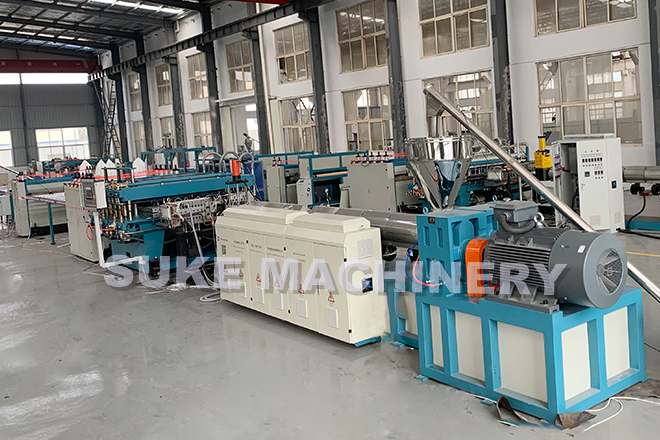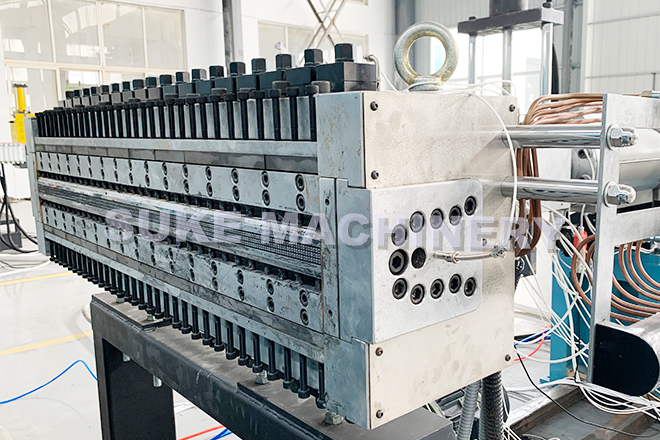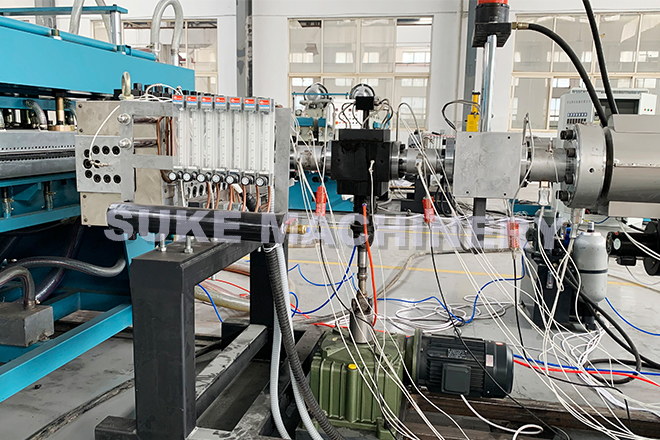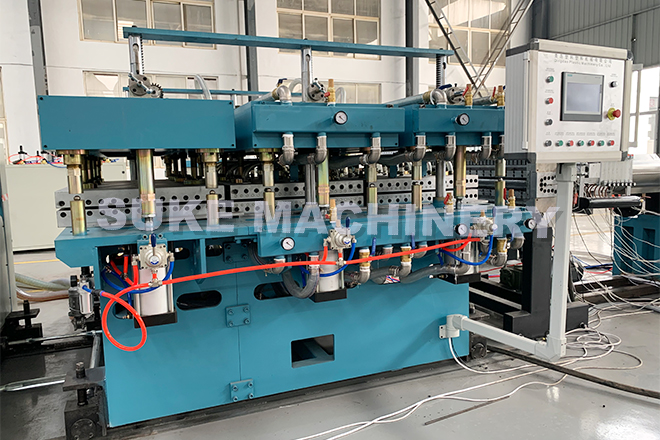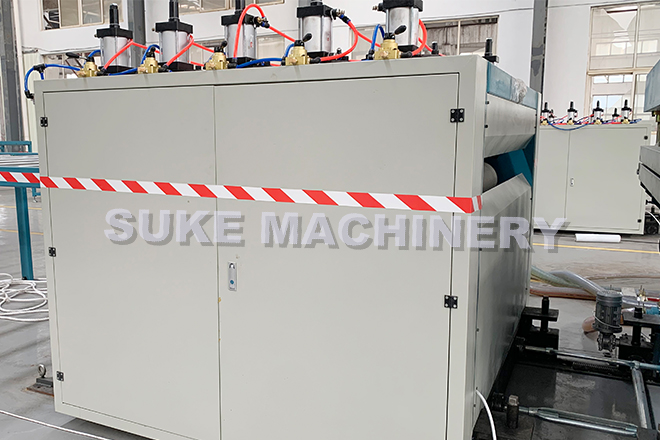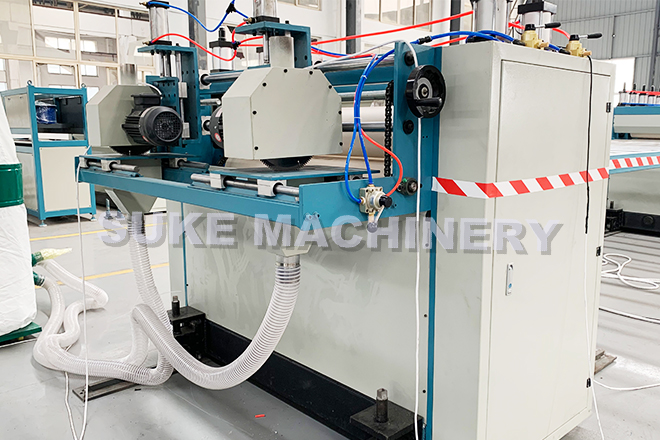 Qingdao suke Machinery Co., Ltd. as a professional manufacturer of plastic extrusion equipment, we have rich experience in PP building formwork machine. We are willing to provide professional and targeted plans according to customer needs. Welcome new and old customers to contact us at any time